Sign in / Create an account
About us
The Cyber Centre Learning Hub (LH) is your source for cyber security and COMSEC training. Our services are available to those working within the Government of Canada (GC), other levels of governments, and with critical infrastructure organizations.
The LH offers basic, advanced, and specialized courses and workshops that assist the community to achieve enhanced cyber security and COMSEC knowledge, and skills. Also, the LH Academic Outreach and Cyber Skills Development team works with the academic community to build cyber security talent and capacity in Canada.
Visit our Course calendar and descriptions to learn more about our cyber and COMSEC offerings.
Featured courses
---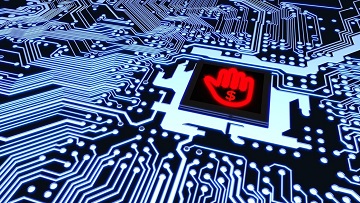 This course teaches how to install, configure and maintain TACLANE in an operational environment.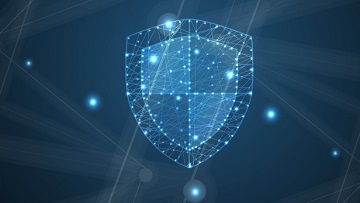 This course provides a clear context for cyber security concerns within Canada and the GC.
These online courses provide overviews of IT security management policies and processes that inform IT security tasks and decision making.
What's new

Discover the latest additions to the LH's ever-evolving training catalogue.

New Course: 616 | Cyber Security for Political Party IT Decision Makers and IT Staff

Are you an IT decision maker or staff member working for a political party? The Cyber Centre Learning Hub is proud to introduce Course 616 | Cyber Security for Political Party IT Decision Makers and IT Staff. This 45-minute course is presented in the form of six videos, where Cyber Centre Executives examine the specific threats to political parties and provide practical steps they can take to protect their people, systems, and social media presence from cyber interference. Sign into your learning account to complete this course.

New cyber security courses!

The LH is pleased to introduce three new exciting cyber security courses to add to our ever growing curriculum.

Course 122 | Implementing Robust Authentication in the GC

Robust authentication approaches are necessary to reduce the risks of cyber attacks and secure devices, systems and networks. This workshop aims to refine authentication concepts, explore strategic approaches, understand best practices and equip participants with the tools to evaluate the strengths and weaknesses of authentication schemes in a GC context.

Course 123 | Targeted Social Engineering Attacks

Social engineering attacks vary in how they are crafted and are constantly evolving, with increasingly sophisticated and targeted attacks becoming more common. Organizations are often the targets of spear phishing and whaling campaigns given their access to sensitive and financial information. This ½ day workshop will describe these attacks and provide advice on how to spot, avoid and address the threats.

Course 124 | Mitigating Insider Threats

Cyber attacks don't just come from outside malicious actors. There may be threats inside your own environment. This course will focus on recognizing insider threat risks and methodologies and on applying security controls to help mitigate, detect, and investigate insider wrongdoing.
Partnerships and initiatives

Discover the LH's collaborative learning initiatives.

CyberSecure Canada

CyberSecure Canada, in collaboration with the LH, has developed a free bilingual eLearning series designed to help small and medium organizations improve their cyber security knowledge and obtain a CyberSecure certification. The series consists of 14 self-paced modules designed for learners with minimal technical knowledge. Each module takes about 20-60 minutes to complete. The modules cover automatic patching, how to secure your systems, develop an incident response plan and provides an employee awareness training plan. Although the modules have been designed as standalone courses, it is recommended to complete the entire series to improve your overall cyber awareness and resilience.

CyberSecure Canada eLearning Series

Online course for researchers and academic administrators

Innovation, Science, and Economic Development Canada, in collaboration with the LH, have developed an online course to better equip Canadian researchers with the knowledge and resources to protect their research. The Cyber Security for Researchers online course provides participants with an overview of the cyber threat environment, offers advice on cyber hygiene best practices, and provides practical cyber security resources to researchers and academic administrators. You can access the course by logging on to the Safeguarding Your Research portal. The course is free and takes approximately 30 minutes to complete.

Collaboration with the Canada School of Public Service

The Discover GC Cloud online course is now live! The Canada School of Public Service, in collaboration with the LH, developed the Discover GC Cloud online course. The course is meant to provide a basic understanding of cloud computing essentials for public servants in all disciplines. This online self-paced course introduces cloud computing and explains what it is and how it is used in the Government of Canada. If you are a public servant, you can access the course by logging on to GCcampus. The course takes approximately 1.5 hours to complete.

Université de Montréal

Collaboration

The LH collaborated with SERENE-RISC, the smart cybersecurity network hosted by the Université de Montréal, to help create their new Massive Open Online Course (MOOC) called « La cybersécurité en milieu universitaire ». The goal of this course is to increase cybersecurity awareness within the academic community. The course is available through the Edulib platform (French only), takes approximately three hours to complete, and is free of charge.

While the course is only available in French, the Cyber Centre's contribution can be viewed in English and French in the Learning Hub's pre-recorded videos section under the title "Cyber Security Risks for Travelling University Employees".
General information

Discover our training facility, registration information, and other general information relevant to your learning experience.

Course registration

The LH uses a Learning Management System (LMS) to allow participants to self-register on any instructor-led training and to participate in self-paced online courses.

Once you register for a course, you will receive an automated course confirmation and periodic reminders. If you cannot attend a course, you must send us an email, at least 10-business days prior to the course start date, to cancel your registration at no charge.

Training facility

Our training facility is located at 1625 Vanier Parkway, Ottawa, Ontario.

Virtual platform

We use Webex and MS Teams to deliver our instructor-led virtual courses.

Course certificate

If you participate in an online course, you will receive the course certificate by email. You can also access your course certificate at any time through your LMS account.

If you participate in an instructor-led course, you can retrieve your course certificate from your LMS account within two to three days after course completion.

Security clearance

Most of our training is unclassified. If the training requires a Level II security clearance (or Secret), it will be indicated in the course description.
Tuition fees

Discover the LH's course fee structure and payment method.

Cost recovery authority

The LH operates under the Treasury Board of Canada Secretariat vote netted revenue authority (VNR). The VNR authority directs the LH to generate revenues to fund our program. This includes fees related to course development, course delivery, and required equipment.

Course fees

Visit our training curriculum or our course calendar to view individual course fees. Fees related to dedicated group training will be calculated based on our standard cost model. Please note that you can participate in our self-paced online courses at no charge. You may also retake any instructor-led training, at no charge, within five years of enrolling.

Payment method

All government employees must pay via Interdepartmental Settlements (IS). IS are created as an agreement between two government departments or agencies that operate within the Consolidated Revenue Fund to transfer funds. IS codes consist of two different sets of codes:

IS organization code: 4-digit code which identifies the organization within your department which is responsible for the purchase order
IS reference code: The Purchase Order (PO) or Funds Commitment (FC) number.

Contact your administrative officer or accounting operations team to obtain your IS codes. These codes must be provided during the course registration process.

Employees who are not employed by the federal government must pay by credit card. Please contact us to arrange your credit card payment: education@cyber.gc.ca.

Course fees are collected after the training has occurred.
Formal COMSEC training

Discover the LH's formal COMSEC training as outlined in the IT Security Directive for the Control of COMSEC Material in the Government of Canada (ITSD-03A).

Mandatory training for COMSEC custodians and alternate COMSEC custodians

COMSEC Custodians and Alternate COMSEC Custodians must attend formal COMSEC Account Management training (Course 230) within 6 months of appointment.

In addition to course 230, COMSEC custodians and alternate COMSEC custodians must also attend training related to their account's accounting systems (EKMS or DIAS).

COMSEC custodians and alternate COMSEC custodians should also attend formal cryptographic equipment courses before using cryptographic equipment.

For more information, see below:

Mandatory:

Course 205 | GC Electronic Key Management System (EKMS): mandatory if account uses EKMS
Course 206 | Distributed INFOSEC Accounting System (DIAS): mandatory if account uses DIAS
Course 230 | COMSEC Account Management: must be taken within 6 months of appointment

Recommended:

Course 210 | Eclypt: recommended if account uses Eclypt
Course 233 | Cryptographic Key Management and Ordering
Course 240 | Data Transfer Device (DTD): recommended if account uses a T3MD
Course 245 | Secure DTD 2000 System (SDS): recommended if account uses a T3MD
Course 250 | Secure Terminal Equipment (STE): recommended if account uses a SCIP device
Course 270 | vIPer: recommended if account uses a SCIP device
Course 275 | Simple Key Loader (SKL): recommended if account uses a T3MD
Course 276 | Really Simple Key Loader (RASKL): recommended if account uses a T3MD
Course 281 | TACLANE Network Encryptor: recommended if account uses TACLANEs

Prior Learning Assessment and Recognition

The Prior Learning Assessment and Recognition (PLAR) is an integral part of the LH's approach in identifying, assessing, and recognizing knowledge and skills that have been acquired through training and work experience. To properly assess your request towards the desired COMSEC formal training, please contact us to apply for a PLAR. DND/CAF personnel should consult with 766 Squadrin prior to registering for COMSEC training with the LH.
Course eligibility

Courses offered by the LH are based on GC directives, guidance, and best practices. While government centric, they are intended to be complementary to cyber/IT security courses offered by private training companies. For those looking for generic cyber/IT security training, we invite you to contact a local training provider.

Who can attend?

All GC employees; and
Non-GC employees from

Any Canadian crown corporation
Any Canadian provincial, territorial, or municipal government
Any Canadian publicly funded institution (e.g. hospitals, school boards, social services)
Any organization under contract with the GC
Any organization that is registered to operate in Canada and that is in receipt of federal funding
Any organization that is registered to operate in Canada, that has a valid interest or investment in national security and that is considered a critical infrastructure partner as defined by Public Safety Canada's ten sectors
Any organization that is registered to operate in Canada and that is responsible for the security or administration of IT systems of importance to the GC

Eligibility for COMSEC courses

As per ITSD-03A, COMSEC course attendees must be Canadian citizens. In addition, only personnel who work within an approved COMSEC account or require access to Accountable COMSEC Material to perform their duties are eligible to attend (need-to-know).