What is GeekWeek?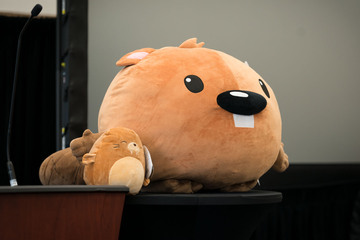 GeekWeek is an annual unclassified workshop organized by the Canadian Centre for Cyber Security (Cyber Centre). It brings together key players in the field of cyber security to generate solutions to vital problems facing the industry.
GeekWeek is an opportunity for representatives from critical incident response teams, critical infrastructure partners (government, finance, health, etc.), academia, and international cyber security partners to collaborate in new ways and improve the overall cyber security landscape.
Since the first edition in 2014, GeekWeek has delivered over 80 projects that have contributed to major innovations in the fields of malware analysis and detection, cyber health, network traffic and log analysis, and many more.
Why attend GeekWeek
Participants attending GeekWeek at the Cyber Centre will benefit from:
a unique environment of knowledgeable cyber experts to address concerns and challenges within the community
access to advanced tools and millions of samples of spam emails, malware, and analysis reports
an increased awareness of resources and solutions currently available to cyber security professionals
opportunities to advance new ideas, innovative solutions and information sharing
an increased collaboration and information sharing between partners
networking possibilities with a community of cyber security experts and development of professional relationships
a better understanding of challenges faced by peers in the industry
Results
GeekWeek has produced innovations and advances in the following areas:
Malware detection
Spam and log analysis
Mobile malware analysis systems
Anti-ransomware
Tools and techniques to detect cyber threats
Information sharing technologies and standards
Cyber sovereignty/geographic data flows
Cyber health and forecasts
Botnet traffic analysis
Hardening of IoT devices
Industrial control systems assessment
Fly-away kit/laptops
Enforcement processes
Automated malware analysis
History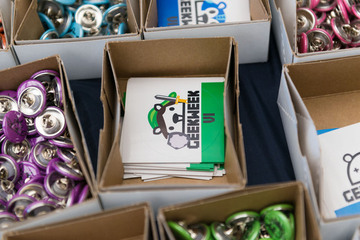 GeekWeek was established when the Canadian Cyber Incident Response Centre (now part of the Cyber Centre) identified a need to foster stronger collaboration within the cyber security community. The solution-oriented workshop was created to be an environment where participants work together on projects that drive innovation in cyber security.
With very modest aspirations, the first edition captured the attention and interest of both federal and industry organizations with triple the expected number of attendees. Since then, the event has grown from a simple 3-day workshop to a full 9-day event investigating over 20 projects.
Every GeekWeek welcomes more than 200 national and international participants who collectively work nearly 18,000 working hours researching, developing and implementing new and innovative ideas. That's the equivalent of 9 employees working full-time for a year!
Learn more
For more information about GeekWeek, please contact the Cyber Centre.